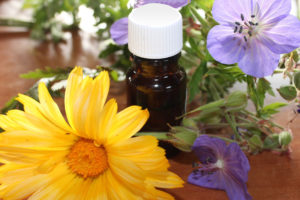 Local Event Opportunity:
Community Herbal Apothecary is a group of people that are committed to growing, processing, and learning how to use at least 12 herbs in a year's time. Each person will grow or harvest at least one herb for the group. We will meet once a month to learn how to process and use that herb. And everyone leaves with some of the herbal medicine that we have made in class. This is an easy and less expensive way to learn how to use the herbs around us for our families and friends without getting overwhelmed.
Download the plant list:Community Herbal Apothecary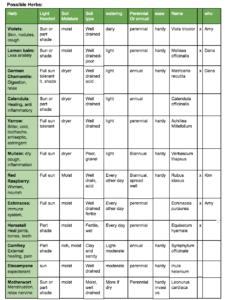 Herbs to Grow:
Violets -taken
Lemon balm -taken
German Chamomile -taken
Calendula
Yarrow
Mullein
Red Raspberry -taken
Echinacea -taken
Horsetail -taken
Comfrey
Elecampane
Motherwort
Poppy
Blue Vervain
Passion flower
Harvest:
Elderberries

Skunk cabbage

Rose hips/petals

Douglas fir resin

Plantain – Taken

Chaparral

Linden tree (

Tilia cordata)

Witch Hazel
The Process:
Join an introductory meeting describing the process, getting handouts of your herbs, and pay the supply charge- about $50/person for a year. The $50 covers seeds, dropper/spray bottles, salve tin, organic honey/alcohol/olive oil/glycerin.

Each person picks at least one herb to grow. (grow as much as possible to share)

We will meet once a month to learn how to process an herb; what it can be used for; the herb's practical application; and each person will go home with some herbal medicine. I will have resources about that herb to take along as memory aids.

Use and learn the herb of the month. I may be able to have a private group page so that we can ask questions and tell about our discoveries.

Throughout the year, you will have made and learned how to use 12 herbal preparations.
Dates of meetings: Second Tuesday of the month at DaySpring Christian Fellowship.
*This year I will be trying to figure out how to make this available to people who are more distant. I will keep you posted.
[quick-chat height="400″ room="default" userlist="1″ userlist_position="left" smilies="1″ send_button="0″ loggedin_visible="1″ guests_visible="1″ avatars="1″ counter="1″]