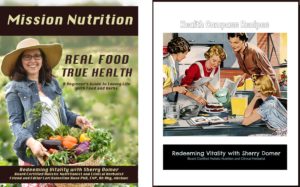 Book Printing Promotion: You get both the Mission Nutrition eBook and the Mission Nutrition Recipe ebook with over 34 private "how to" videos.  The books that keep on giving: because the field of nutrition is exploding with research, nutrition professionals are constantly reviewing their perspective based on current findings. I intend to provide free updates to these ebooks. That is an enormous savings over the years. 
Mission Nutrition eBook: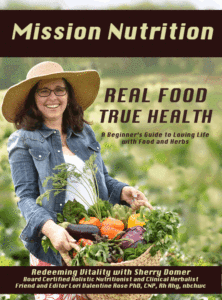 A God honoring and research based approach to holistic nutrition and natural healing, this book is full of practical wisdom for healing and energy.  Live life fully engaged with the energy and focus necessary to unconditionally pursue your God given purpose. I provide vital perspective on natural healing and sustainable recipes for nutrient dense foods, non-toxic alternatives, and natural remedies.
Possible Side-Effects of reading this book may include:
More energy

Less mental confusion about diet

Discontent with common toxic products

Abundant life

Real perspective to natural healing

Real recipes, real answers…
Mission Nutrition Recipe and Video eBook: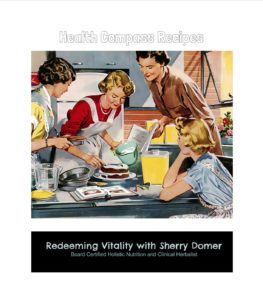 Having a separate ebook allows me more room to organize and include photos. This book has over 76 recipes, the ones in Mission Nutrition and some of the tastiest on my facebook page. The best of both worlds. Another amazing feature of this book is that it includes over 34 exclusive links to Demonstration videos for many of the recipes. You can watch me make it before you. So many things are easier to make after you see someone else do it first.
Over 76 recipes from Mission Nutrition and Redeeming Vitality Facebook page

Over 34 Demonstration Videos

More photos

More information on the 12 Herbs to learn in a year