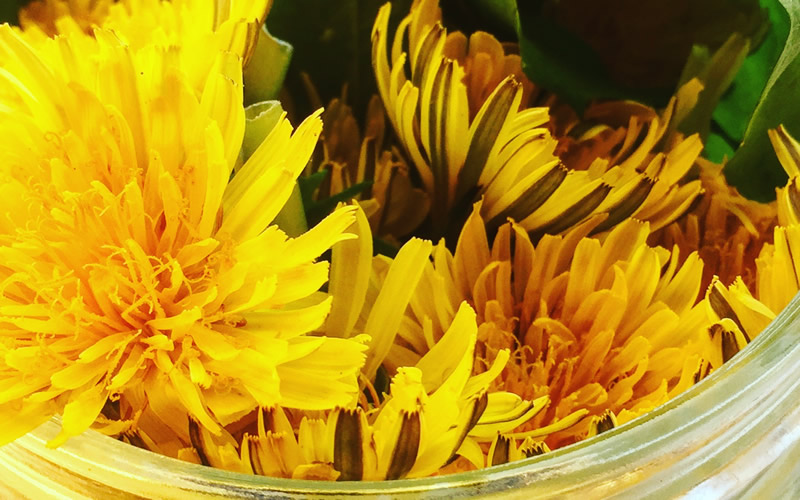 Dandelion inspirations. From the humblest of herbs, comes the most life-changing medicine. Who would have thought that a weed we have been poisoning, pulling, and pouncing on for two generations would be a plant that could impact world hunger. Lately I have been inspired to take the dandy challenge.  Perhaps it was my friend's post on one of my favorite blogs that pushed me out of my chair and into the yard.  It could also have been my husband's will to mow the yard. I have been preventing him from mowing over my food/dandelions. (He looked at me like I had three heads, but was sweet to wait.) Those bright yellow flowers have been calling to me all spring. I am determined to bring these beacons of cheer to a world starving for real food. No one can argue that dandelions are cheap and resilient, but few know of their true power. Few young people that is. You see the elder generation picked them every spring for fresh greens. Really? Yep! I am not sure how they could have neglected to pass that tradition along? I wonder if the humble bitter taste of the dandelion just couldn't compete with the advent of Captain Crunch or Coca-Cola? I was one of the first generations raised on sugar. The bitterness is extra bitter in comparison. Never the less if only you will train your tongue to allow bitterness onto your plate, you will be pleasantly surprised.
Dandelions are more nutritious than kale. The world's most healthy vegetable has a competitor. A free competitor. Over 500% of your vitamin K, 112% vitamin A, 32% vitamin C, and 103 mg  of calcium makes the dandelion one of the world's most healthiest weeds. Comparing sometimes implies that only one can be victorious. I only compare to show the might of this humble plant. My heart is that you include both kale and dandelions in your diet.
Dandelion could be the poster child for detoxification. The leaves are a diuretic, meaning you will soon be excreting toxins through your urine. Be sure to drink plenty of water to help wash your system clean. The roots have a little bit different action. They are one of the most well known liver detoxifiers. Most all illness starts in the digestive system, collects toxins in the liver and shows up as symptoms somewhere in the body, particularly allergies and acne. Dandelion helps both digestion and detoxification. Making it incredibly valuable for many ailments. The problem is introducing this powerhouse at the dose needed for action without being rejected by the tongue. 1 oz /day for 6 months is the usual protocol. Without a herbalist or naturopath helping you, detoxication can be risky. You are essentially releasing toxic material that your body has stuffed somewhere to prevent harm. There are procedures, supplements, and signs to look for when releasing these potentially dangerous compounds into the blood stream. Let me be clear, these potential toxins are already inside of you. Dandelion root is just helping you get them out. Headaches, hives, shakiness, fatigue, and eczema can be some of the resultant signs of detoxifying. Please be cautious. Start with half the dose by doubling the water and drinking the tea over two days. Working with a professional is always a good idea.
Here is my Hot Buttered Dandelion Mocha:
Dandelion Mocha: (Makes a good coffee substitute)
1/4 c Dandelion root (1 oz)
1/4 c eleuthero root
1/4 c astragalus root
1/4 tsp milk thistle seeds
2 Tbsp cocoa nibs
3 cups water
Decoct/simmer for 30 min. If you are using stevia leaves, add 5 min. before straining. Be sure to press down on strained contents.
Hot Buttered Mocha: 1-1 1/2 c dandelion mocha tea, 1 Tbsp collagen powder, 2 Tbsp grass-fed butter, 1-2 Tbsp MCT oil, 1/2 tsp marshmallow root powder (optional), 1/2 tsp DGL (optional), 1/4 c coconut milk, 2 drops butterscotch stevia (optional)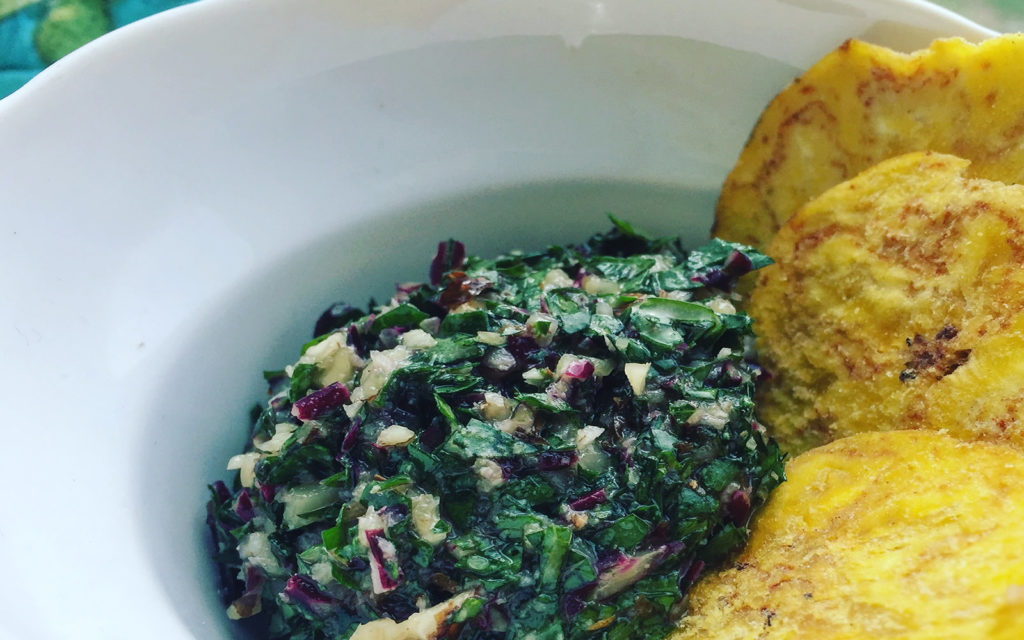 My other favorite use of dandelion is for digestion. The bitter component of this herb stimulates digestive juices throughout the digestive tract. It organizes release of the enzymes, supports gall bladder function, and assists in the assimilation of fat. From stomachaches to poor absorption dandelion is a helpful digestive aid. I am currently addicted to dandelion pesto, which is one of the reasons I wouldn't let my husband mow. Rosalee de la Forêt has a wonderful recipe at Learning Herbs. I substituted 1/4 c nutritional yeast for the cheese, making it dairy free.
The benefits of this yellow headed weed doesn't stop at food, detoxification and digestion. Helps manage high blood pressure, protects bones and teeth, reduces cancer, decreases cardiovascular risk, breast sores, eczema, prevents UTI, and dandelion is a big part of my skin protocol. It is a familiar American herb and is known to be safe. This year do more than walk past dinner, be sure to try a sample of one of the world's most healthiest weeds, the dandelion.
Identification:
You are looking for a place that hasn't been sprayed in the past 10 years
There are no poisonous look-alikes, just a fuzzy copy cat. Cat's ear is hairy. It is a little like eating a mustache. Tastes ok, the texture is hard to get use to.
My favorite wild foods book is

Edible Wild Plants Wild Foods

by John Kallas.