Why current Sunscreen is bad? Endocrine disruptors and coral killing compounds are not good for you or the planet. One application of sunscreen is equivalent to a daily dose of estrogen therapy. That is going into the water and can't be filtered out. It is washing into our streams, coral reefs, and into our water systems. Sunscreen is often made of ingredients that degrade in sunlight which adds to the free radical damage of your skin. Zinc oxide (non-nano) does not degrade in sun so it continues to protect your skin longer. The natural recipe I am going to share with you is full of healthy oils that will make this natural sunscreen water resistant as well. There has been a long standing campaign for everyone to "protect" their skin with SPF lotions. Although there are good times to do that, across the board-all-the-time, isn't the best solution. (The data shows that even though sun avoidance lowers melanoma, it increases all other causes of mortality.-Journal of Internal Medicine March 2016.) Our bodies require UVB to make vitamin D and bare skin sun exposure exhausts nitric oxide that lowers blood pressure, relaxation, and has anti-inflammatory effects. Avoiding the sun is as dangerous as smoking!)
Physical barriers:
According to the Environmental Working Group physical barriers are the best way to protect your skin from burning.
Shade

Swim shirts- the more that is covered the better your protection in the majorly exposed areas, your back and shoulders

Natural tolerance: you can slowly build up your natural protection by 5-20 min. In the sun several days a week. Start slow, like 5 minutes on each side, and slowly work up. Go slow enough to avoid burning and top your exposure off at 20 minutes max. We are going for a healthy glow, optimal vitamin D, and tolerance, not golden tan, so work with your skin type.  After you have your vitamin D sun sessions don't use soap on the sun exposed areas. It takes 48 hours for the body to fully process the D. You could be washing off your biggest benefit.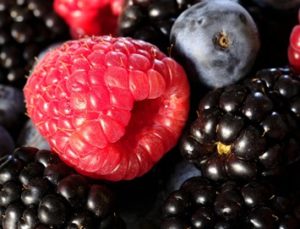 Internal antioxidants and vitamins
Astaxanthin: Astaxanthin at Amazon. Taking daily astaxanthin extends the time you can spend in the sun without getting too red.  

 

Be sure you have optimal vitamin D blood levels. If you protect yourself too much from the sun, your vitamin D levels may be low. Vitamin D boosts immune function that helps protect you from diseases of all types. Keynote: Vit. D has a half life of one month so frequent exposure is ideal. 

Antioxidants: Sun exposure creates oxidation damage. This damage is happening all the time, sun or no sun. In the sun it is directed more at skin and eyes. Since we need sun to generate vitamin D, it is wise to improve your dietary uptake of antioxidant containing foods like berries, seaweeds, and fish oil.
Topical oils and lotion
Most chemical sun lotions block only UVB (https://www.ncbi.nlm.nih.gov/pmc/articles/PMC3263051/). You can see a big problem here with Vitamin D, but how about that natural relationship between UVB, UVA and all of the other lights in the spectrum. Taking something out of its natural context often has unforeseen consequences. Even without that argument, UVA is also damaging, but now your body has less UVB to make vitamin D to help with damage control. (Importance of vitamin D, https://www.mercola.com/article/vitamin-d-resources.htm)
Oils

: coconut oil and shea butter (SPF 4-6), Avocado oil ( SPF 4-15), Zinc Oxide (SPF 2-20, depending on dose), Pomegranate seed oil (SPF 20), Red raspberry seed oil (SPF 25-50), Carrot seed oil (SPF 35-40) (

https://draxe.com/carrot-seed-oil/

Natural Sun Lotion Recipe

:
1-2 Tbsp of liquid beeswax, melted (depends on the consistency you want)

1/4 cup of avocado oil

1/4 cup of coconut oil

1 tsp vitamin E oil

2 Tbsp of non-nano zinc oxide 

1 tsp of Cocoa powder (amount depends on your skin tone)
Heat on warm, blend and store in the same ½ pint jar. I have successfully used this.
Video: https://youtu.be/xbdN1VSX6Qc
     3. Buy: Badger-Sunscreen-Cream-Tangerine
Sunburn First Aid
Did you ever have those times that you had no idea it was going to be a sunny day? Surprise, we spent all day at a reenactment, and my shoulders were burnt! I applied a combination of aloe gel and lavender EO…no peeling or blistering. Just an endnote here, this is not always the outcome, but it was very soothing.
Lavandula Angustifolia essential oil: young living uses this cultivar in their lavender EO. There are many other companies that do the same. Please check because the others can cause more burning.

Aloe Vera gel has a historical use as soothing to burns if you aren't allergic to it. Use the inside as a poultice.

Prickly Pear cactus poultice also has an historical use for burns. It is the inside goop that is used.

Eat a diet full of antioxidants like 6-12 servings of vegetables and a cup of berries. Add things like nourishing infusions and essential oils like frankincense on the feet or inside of wrists (not on burn). 

Drink plenty of water to counteract dehydration.
Consider becoming a patreon member. It starts as low as $1/month. My posts are already in depth. You get more supporting videos and content on Patreon. Check it out: https://www.patreon.com/redeemingvitality